expert cuts, waxing, massage & pedicures
Manscaping for Men is a separate area of the High Maintenance salon where men can get a manicure, pedicure, or haircut in the privacy of an area geared towards guys.
Some of the features of Manscaping are a 52-inch HDTV playing the program of your choice and a purposefully masculine environment conducive to your relaxation. Feel free to browse our Sports Illustrated, Road and Track, Esquire or Money magazines while you receive your service. All customers also receive a complimentary beverage of their choice - coffees, teas, bottled water or hot chocolate.
Following is a list of the services that we offer.
Hair

Cuts
Colors
High lights
Low lights
Featherlocks

*

Nails

Skincare

Facials
Waxing
Massage
Chemical Peels
Acne Treatments
Microdermabrasion
*

New Service!

Please ask us about Featherlocks Hair Extensions, an easy and inexpensive way to add flair to your hair. Featherlocks hair extensions are actual feathers available in a broad range of styles and colors. Featherlocks hair extensions are made of only the highest quality feathers and can be washed, dried, and curled. Steven Tyler, of Aerosmith and American Idol fame, can often be seen wearing Featherlocks.

High Maintenance always has on hand five different flavors of paraffin wax. Examples vary, but may include exotic mango, lovely lavender, winter mint (preferred by men), luscious lemon, pumpkin spice (seasonal) and cinnamon spice (seasonal). Soothe your senses!
Carried Brands
High Maintenance proudly uses excellent brand name products for your hair, nails and skin. We don't skimp on lesser brands as we feel superior products provide better results, and we strive to use products made in the USA.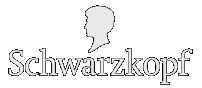 We carry Schwarzkopf color, Bonacure shampoos and conditioners and Osis styling products. Schwarzkopf is the third largest hair color in the world and is considered the Mercedes-Benz of color. Schwarzkopf provides a high-end color, very rich and not damaging to your hair.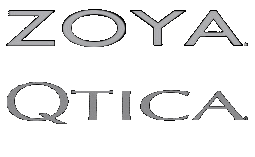 We carry Zoya and Qtica nail treatments, made in America by Art of Beauty. As the first to remove toxic ingredients such as toluene, camphor, formaldehyde and DBP (dibutyl phthalate) from its formulations, Art of Beauty maintains its focus on the health and well being of salons, spas and consumers.

We carry CND (Creative Nail Design) salon products, including the unique Shellac™ nail treatment. CND is a leading innovator of beauty products and is made in the USA.

Sanítas Skincare features all natural, preservative-free, paraben-free products that stimulate and nourish tissue for healthy, beautiful skin. Sanítas is located in Boulder, CO.
We look forward to serving you! Please see our contact page if you have any questions, require directions or if you wish to make an appointment.